Discover the beauty of Winter!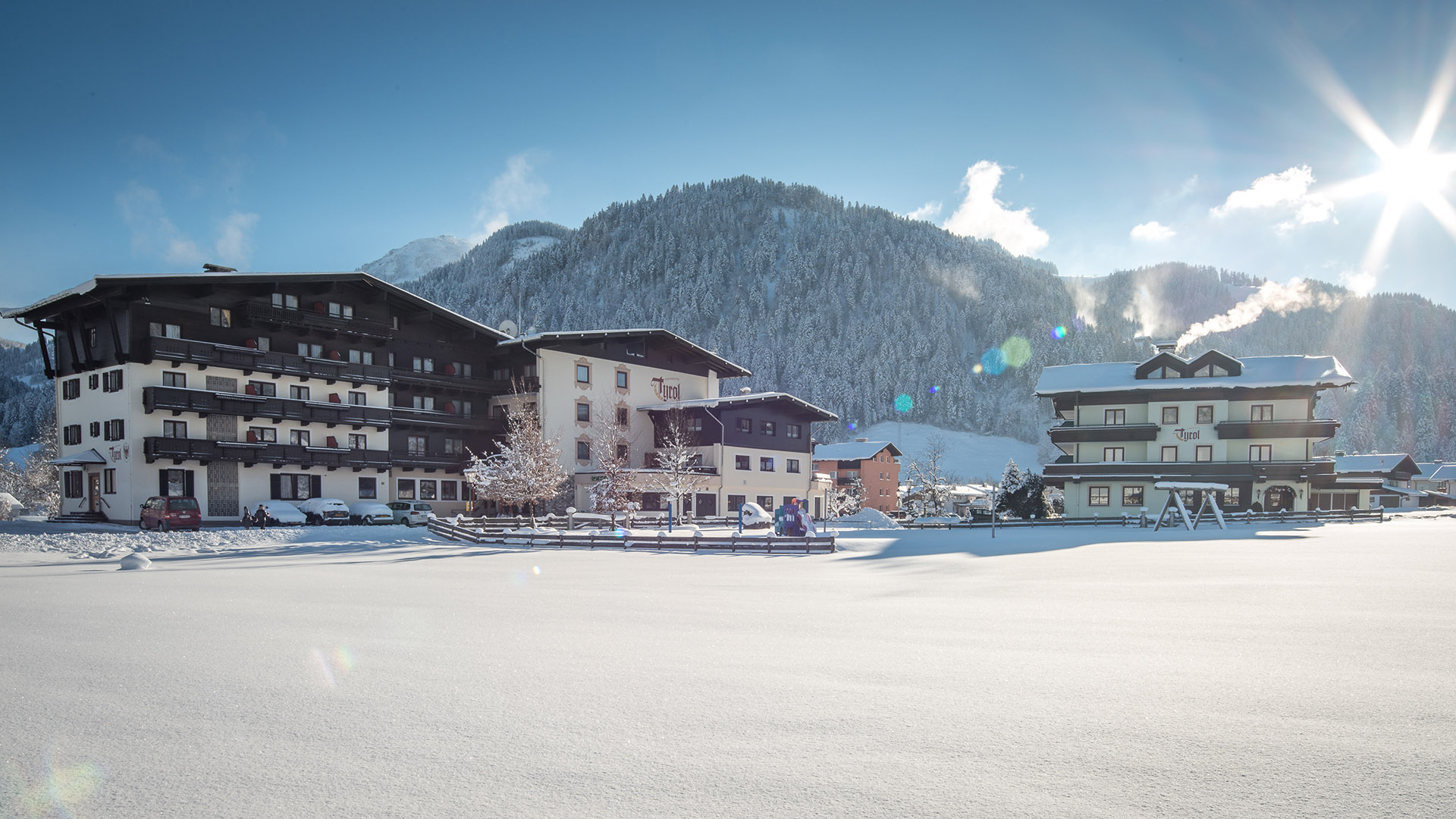 Was macht den Winter in Söll so einzigartig und unvergesslich?
Lebendig und aktiv, beides sind passende Beschreibungen für den Winter in der Region um den "Wilden Kaiser". Neben diversen Ski-Sportaktivitäten steht die Tiroler Kulinarik sowie tägliche Live-Musik im Mittelpunkt. Familien finden bei uns Spezialangebote wie die Familien-Skiwochen und Super-Skiwochen.
Für alle Skibegeisterten bieten wir ein besonderes Highlight – Vom Gipfel bis ins Dorf skifahren! Ihr startet auf der Hohen Salve, die auf über 1800m liegt, genießt dort einen Ausblick auf über siebzig 3000er Gipfel und erlebt von dort, die längste Skiabfahrt der ganzen Region, direkt ins Dorf Söll, das auf 703m liegt.
Wissenswertes: Die Ski-Region Wilder Kaiser wurde bereits zum vierten Mal in Folge als bestes Ski-Gebiet der Welt ausgezeichnet! 
Also keine Zeit verlieren und den Winterurlaub im Hotel Tyrol in Söll planen!