Experience remote places in snowshoes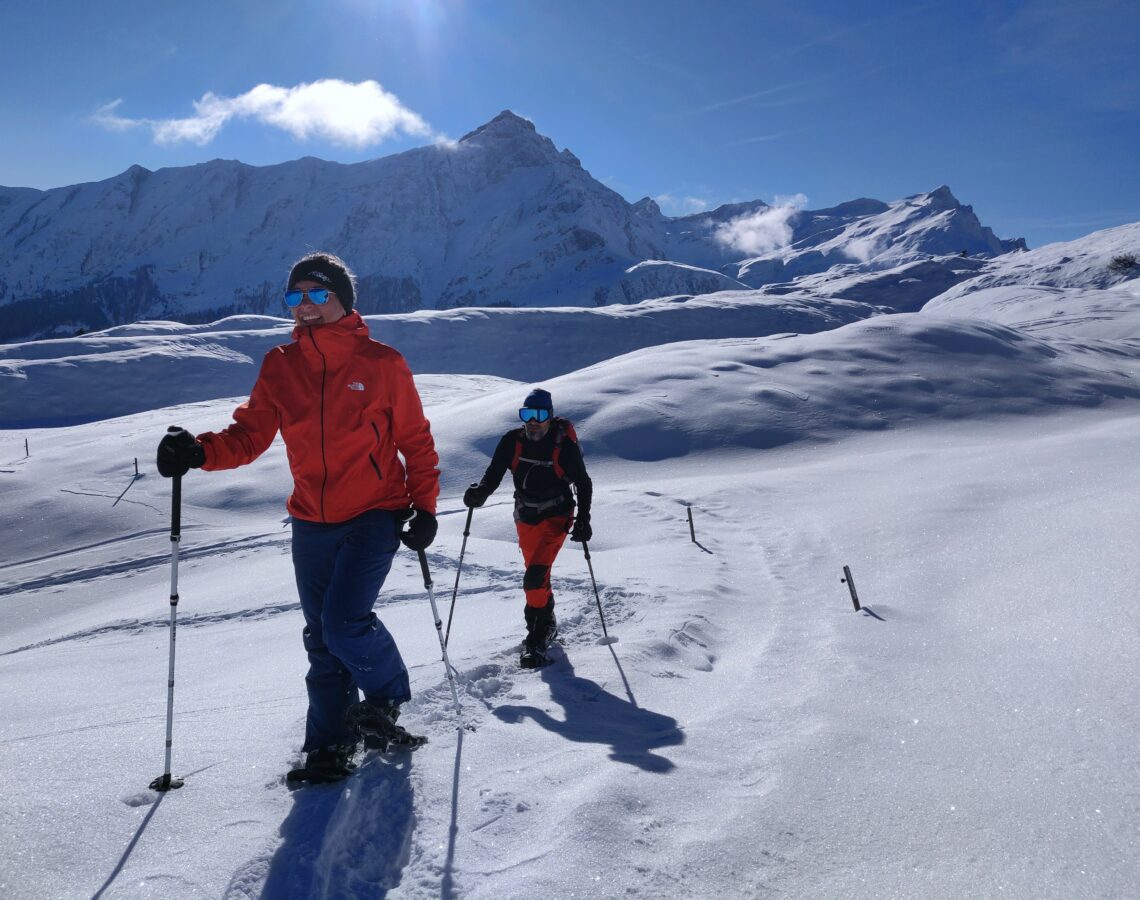 Snowshoe hiking through breathtaking, untouched winter landscapes – what could be nicer than that? A snowshoe hike is without a doubt a very special kind of nature experience.
Snowshoeing has become increasingly popular in recent years, as it is the perfect winter sport for those new to snow. Because if you can walk, you can also hike in snowshoes.
Whether snow-covered valleys, wide alpine pastures or even alpine tours – you can get almost anywhere with snowshoes. Anyone who dares to wear snowshoes for the first time should not underestimate it and manage their strength well. Because it can also be exhausting.
A snowshoe hike is not only a lot of fun and great for the leg muscles, it is also relatively inexpensive and environmentally friendly. You don't need ski lifts or elaborately groomed slopes to hike in the snow.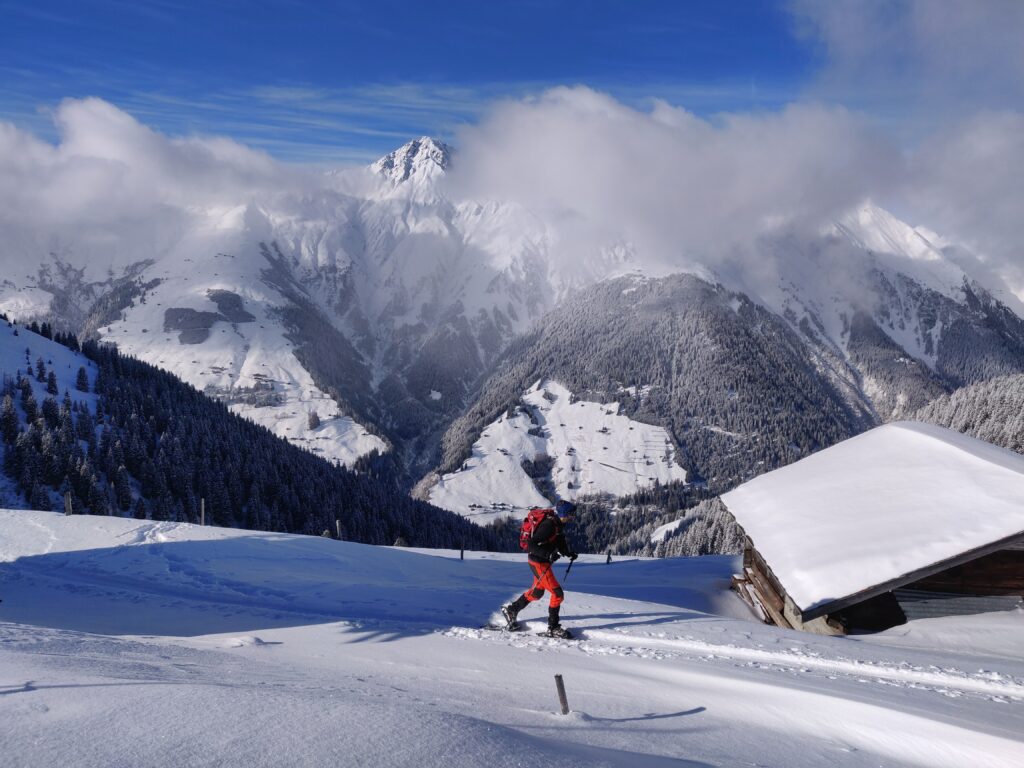 The Wilder Kaiser region offers a variety of hiking routes of all levels of difficulty and for the whole family. Of course, you can hire all the equipment on site from us in Söll.
We wish you lots of fun on your next snowshoe hike.
Your "Hotel Tyrol" team!