Our hotel shines especially for you in the new splendor!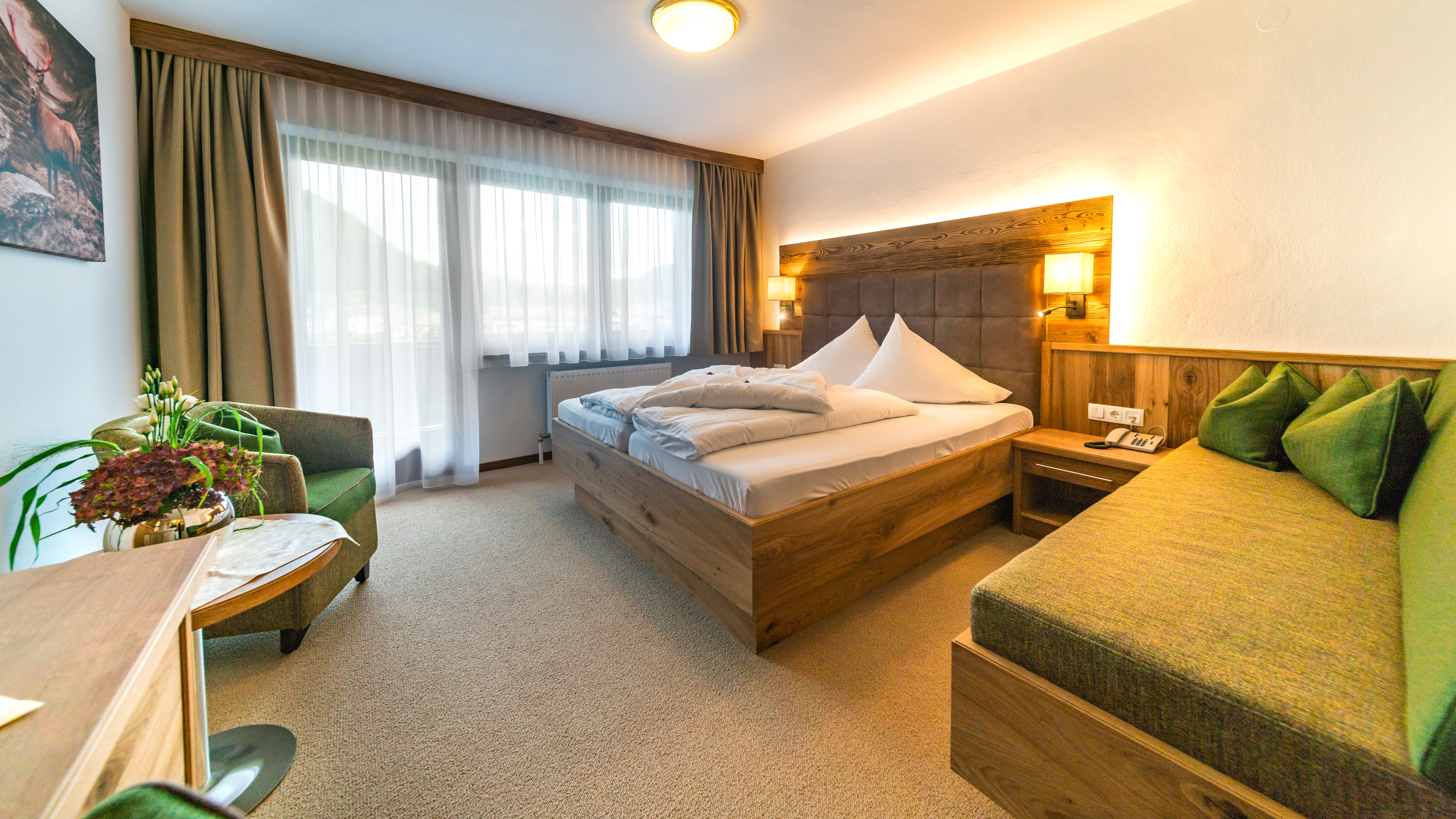 Do you want to be the first? The first to get our brand new rooms? The one who stroll barefoot for the very first time through the wonderfully renovated rooms and cuddle in the extravagant bed? The first who breathe the woody, warm scent? We have created 8 new oases of peace for you, be one of the first to explore and experience!
These eight rooms can be found in the category "Double Superior 3" including the Hubertus Family Suite. Noble wood meets beautiful soft fabrics here. The elegant yet cozy rooms with modern and spacious bathrooms exude an immediate feel-good atmosphere, ideal for relaxing, unwinding and relaxing.
There is no better feeling of security and nothing gives you more joy in life than spending time with your loved ones, with your family. Traveling as a family, experiencing adventure and watching your kids frolic – just priceless! Even if the lessons together are incredibly good, in the evening you might need a little more space, time for yourself and your partner.
Our family suite "Hubertus" also offers a place – it is the ideal combination for a family with two or three children. The suite has a large bedroom for the parents and a smaller bedroom with a bunk bed for two children. Each room has its own bathroom.
We are looking forward to spoiling you!
Your Hotel – Tyrol Team!