The perfect holiday experience at the Wilder Kaiser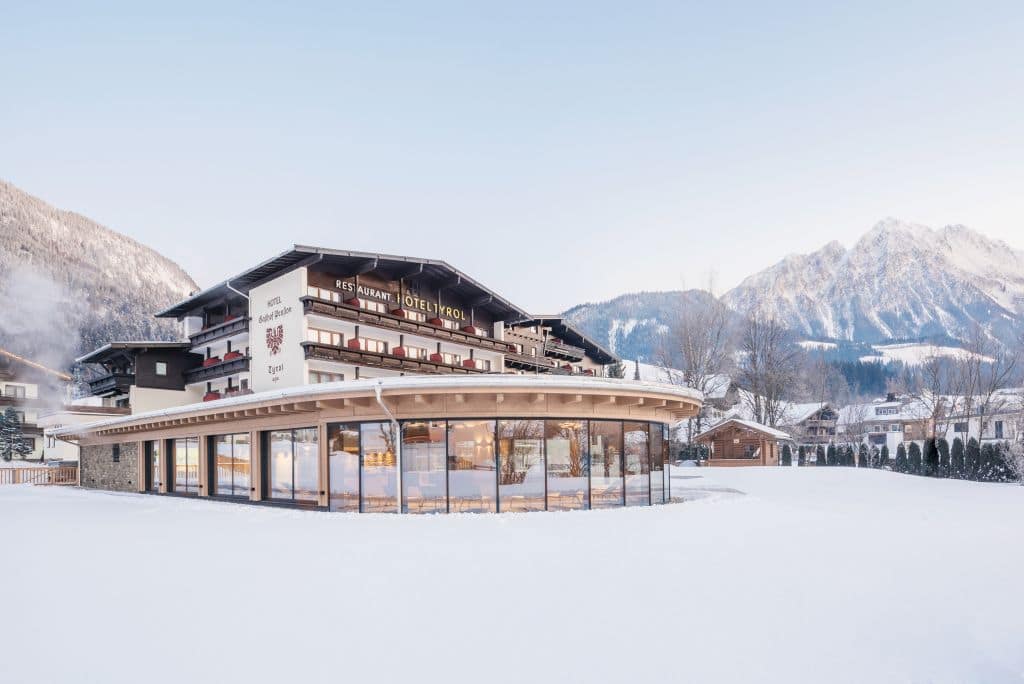 It's time for adventures together with your family or a romantic day with your partner. The Wilde Kaiser area has perfect options for everyone.
Here a few tips for a perfect holiday experience:
Horse-drawn sleigh ride
Enjoy the silence and romantic during the sleigh ride through beautiful winter landscapes. Take a stop at one of our local restaurants and enjoy a one of a kind food experience.
Lama Trekking
A very special winter trekking experience for all animal lovers. The Koglhof in Ellmau is home for around 30 Lamas. Experience an unforgettable walk through snowy landscapes with a Lama on your side.
Freeriding
The ultimate powder experience far off the slopes. Skiing or Snowboarding through untouched fields of deep-snow as far as you can see. Enjoy untouched winter landscapes combined with an amazing feeling of freedom.
"Schnaps"-Tasting
The Oberkollerhof, the oldest farm in Söll, invites you to explore their traditional distillery with the option to taste 8 different local liqueurs.
We're happy to help you organize your perfect holiday experience.
Your Hotel Tyrol Team